In other words, PayAnalytics makes sustained fair pay and diverse representation at all levels of an organization not only possible, but probable through its intuitive interface, rich visualizations, and actionable recommendations.
This announcement and award ceremony came on the heels of the Women's Day Off, also known as the Women's Strike, when tens of thousands of women gathered at Arnarhól, a field in downtown Reykjavík. The march drew attention to the urgency of advocating for equality and fairness in workplaces—irrespective of gender, race, sexual orientation, age, or any other demographic factor.
"PayAnalytics is leading the way globally"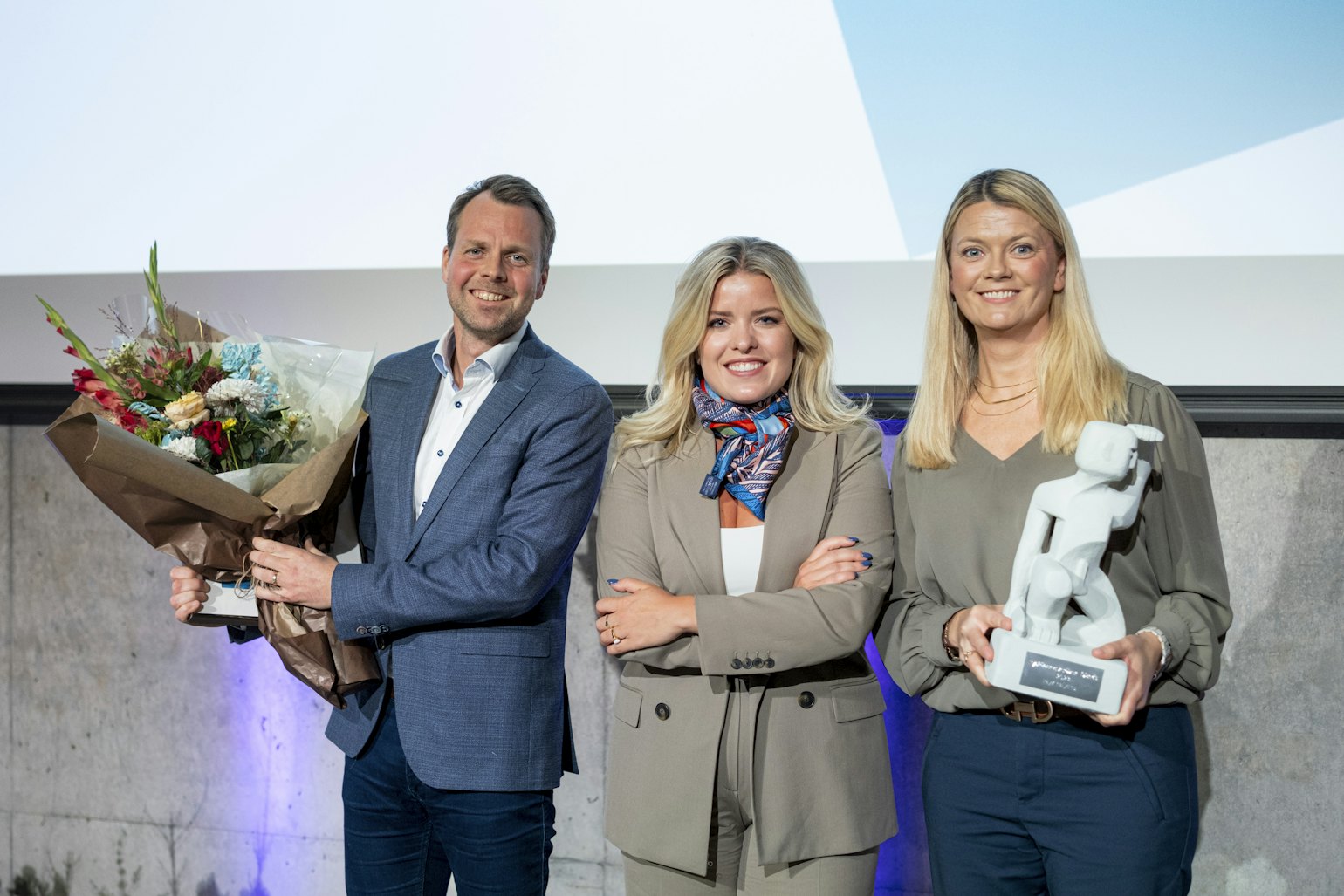 Awarded annually by Rannís (The Icelandic Centre for Research), Business Iceland, the New Business Venture Fund, and the Icelandic Intellectual Property Office, the Innovation Award recognizes a company that has developed a forward-thinking product built on rigorous scientific research. Recipients demonstrate outstanding management and a decisive approach to further development and growth in their market. Awardees are models of excellence for other startups to follow. Past recipients have ranged across industries and have included CCP, Controlant, Sidekick Health, and Kerecis.
The jury of the Icelandic Innovation Award also praised PayAnalytics' excellent library of learning and educational materials, which further uplifts employers through promoting a deeper understanding of key concepts and strategies for closing pay gaps and equalizing representation at all levels and across all departments.
"When the idea of developing software to simplify the use of data and analytics to close pay gaps first emerged, it seemed like a distant dream," Guðrún Þorgeirsdóttir said, "in just a few years our tool would become the market leader in both Europe and North America. Winning the Gulleggið in 2016, getting a grant from the Technology Development Fund in 2018, early adoption by forward-thinking Icelandic companies, the investment from the New Business Development Fund in 2020, and subsequent investment from both the New Business Development Fund and Eyrir Vöxtur in 2021—all of these marked pivotal milestones on our journey, " she continued.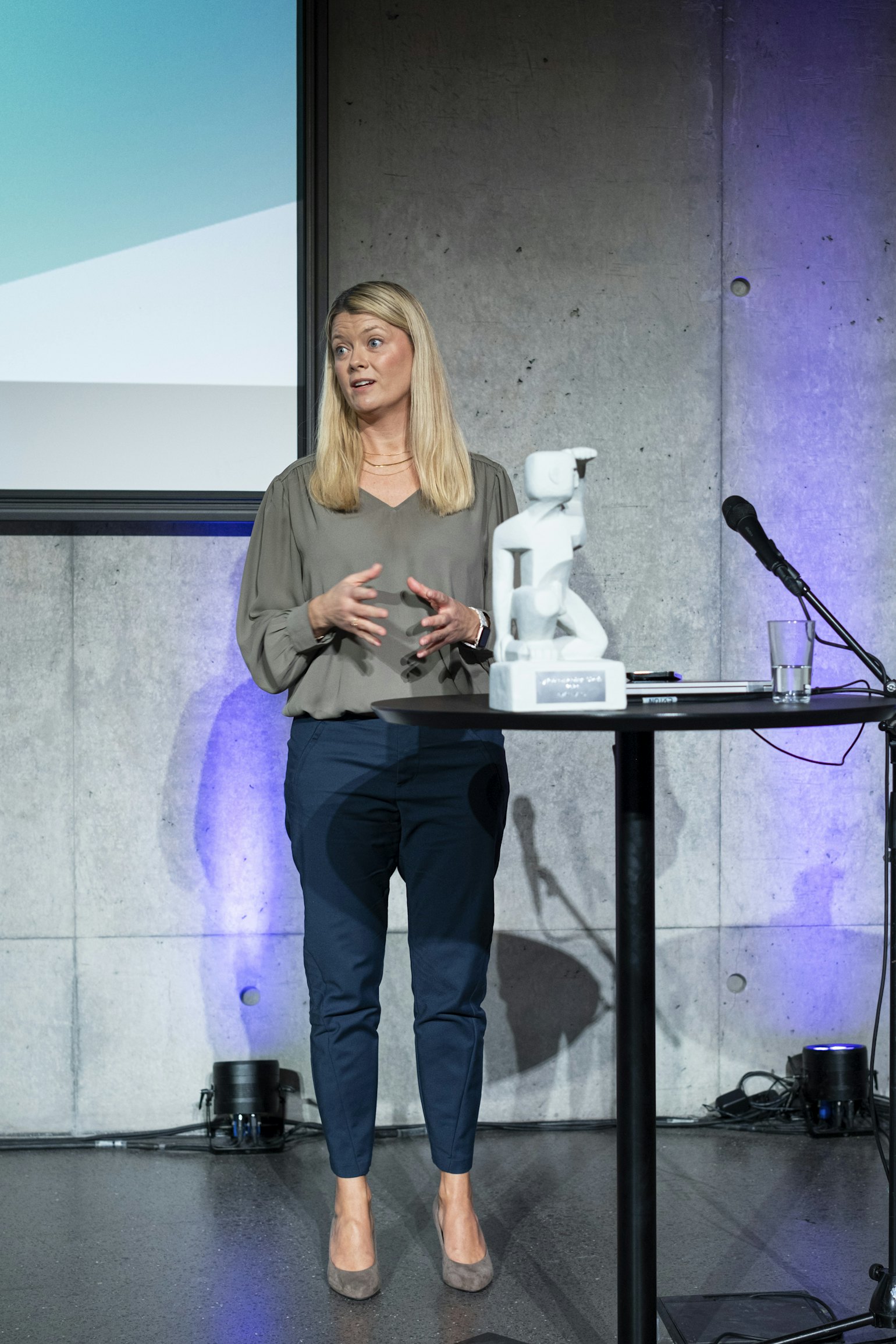 We take pride in joining the group of companies that have received the prestigious Icelandic Innovation Award, and we firmly believe that the success of PayAnalytics underscores the significance of a robust Icelandic startup community.
Of PayAnalytics, the Jury commented: "PayAnalytics will continue to carry out important development work beyond the pay equity software, since real equality in pay will not be achieved until all genders and all social groups have the same opportunities regarding positions that are traditionally higher paid. Such equality cannot be achieved only through wage changes; the composition of the group that gets into higher paid jobs must be changed. PayAnalytics is leading the way towards this goal globally today and plans to further develop this solution."
We thank the selection committee for their careful consideration and for their recognition of our work.
Two of PayAnalytics founders, Guðrún Þorgeirsdóttir, Chief Business Development Officer, and Garðar Hauksson, Chief Technical Officer, accepted the award from Áslaug Arna Sigurbjörnsdóttir, Minister of Higher Education, Science, and Innovation at the Icelandic Innovation Congress in Gróska on October 26, 2023.